About the webinar
Beginner level
Following on from our Mental Health Basics course, this webinar takes a deeper look at the mental and behavioral health needs of persons living in supportive housing. Aimed at persons in the field with limited or no clinical expertise. This course is ideal for direct service workers, peer specialists, front desk, and facilities staff. This webinar will help participants develop an understanding of common mental health symptoms and how to best support tenants. Trainers will provide practical advice, case examples, and opportunities to ask questions. Attendance in Mental Health Basics is not required.
Purchasing more than one or multiple courses?
Use the Shopping Cart - Select the button below
To make a bulk purchase or to make a purchase of more than one training. Select the button below. Add the training to your cart and select the quantity to purchase.
Learning Goals
In this webinar you will:
Learn how to identify symptoms of mental illness, including co-occurring disorders, and how to support tenants who struggle with them

Learn how to engage tenants who are struggling with their mental health and how to de-escalate certain situations

Learn how to create an individualized service plan with a tenant that is sensitive to their mental health

Learn which partners in the healthcare system to engage to make sure tenants are getting the care they need
Associate Director, Metro Region
Patricia Hernandez
Patricia Hernandez, LCSW, is an Associate Director with over 10 years experience in clinical services, program strategy and development, and leadership in the health and housing sectors. She is a passionate trainer on managing clients with behavioral health needs, building community partnerships, and integrating health and housing. Patricia enjoys trainings that allow participants to walk away with resources and shared learnings from others.
Email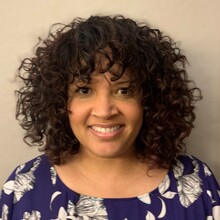 Senior Program Manager
Ariana Saunders
Ariana Saunders is a Senior Program Manager with over 15 years of experience in social services and supportive housing. She is passionate about helping providers support the behavioral health needs of their tenants and staff by facilitating trainings on Medicaid, mental health, engagement and de-escalation strategies, as well as supervision. Ariana enjoys participating in trainings that are interactive learning environments that foster innovation and problem solving.
Email
$10.00

$10.00

Mental Health Basics

Buy Now
5 star rating
Worth the Time
Katrena Kilpatrick
Awesome Content and Presenters