About the webinar
Intermediate Level
Knowing how to best support an individual who is experiencing mental distress can be challenging. This webinar is an introduction to de-escalation techniques that can be used to support and engage individuals in distress. Trainers will explore engagement strategies that are trauma-informed, provide examples of how to apply de-escalation techniques and help learners to understand the importance of maintaining professional boundaries that keep all parties safe in challenging situations.
Learning Goals
In this webinar you will learn:
Develop a trauma-informed approach to de-escalation, including awareness of how racialized trauma can present itself

Set professional boundaries as a means to keep all parties safe in a challenging situation

Apply key elements of de-escalation strategies
Purchasing more than one or multiple courses?
Use the Shopping Cart - Select the button below
To make a bulk purchase or to make a purchase of more than one training. Select the button below. Add the training to your cart and select the quantity to purchase.
Senior Program Manager

Kate Bitney
Kate Bitney is a Senior Program Manager with over nineteen years of experience in the field of homeless services and supportive housing. She is a firm believer that Trauma-Informed Care is the core of making our world a better place and especially enjoys facilitating trainings on Trauma-Informed Care, Self-Care, and De-Escalation. Kate learns something new from every group and person she works with and loves seeing the ripple effect that quality services and interactions have on individuals, organizations, and systems.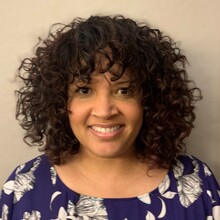 Associate Director

Ariana Saunders
Ariana Saunders is the Associate Director of the CSH Training Center. With over 15 years of experience in social services and supportive housing, she is passionate about helping providers support the behavioral health needs of their tenants and staff by facilitating trainings on Medicaid, mental health, engagement and de-escalation strategies, as well as supervision. Ariana enjoys participating in trainings that are interactive learning environments that foster innovation and problem solving.