About the recordings
Introductory level
4+ hours of video content
Combining affordable housing and supportive services requires complex budgeting and financing strategies. Designed for supportive housing providers and developers, this package shows participants how to create and sustain supportive housing programs.
Learning Goals
In these webinars you will:
Understand the core concepts of supportive housing.

Walk through key budgeting considerations and project examples.

Understand how to assemble a development, operating, and services budget.

Create a plan for seeking capital, operating, and services funding for supportive housing projects.
Purchasing more than one or multiple courses?
Use the Shopping Cart - Select the button
To make a bulk purchase or to make a purchase of more than one training. Select the button below. Add the training to your cart and select the quantity to purchase. If purchasing for someone else make sure to email training@csh.org after purchase with their details.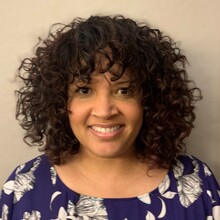 Associate Director

Ariana Saunders
Ariana Saunders is the Associate Director of the CSH Training Center. With over 15 years of experience in social services and supportive housing, she is passionate about helping providers support the behavioral health needs of their tenants and staff by facilitating trainings on Medicaid, mental health, engagement and de-escalation strategies, as well as supervision. Ariana enjoys participating in trainings that are interactive learning environments that foster innovation and problem solving.
Senior Program Manager

Leah Werner
Leah Werner is a Senior Program Manager with over 20 years experience in the affordable and supportive housing development field. Leah has trained nationally on Housing First fidelity, supportive housing financing and development and housing retention. She is an enthusiastic trainer who enjoys building on the expertise in the room and adding practical depth to complex issues and processes.
Senior Program Manager

Jane Bilger
Jane Bilger is a Senior Program Manager at CSH with extensive expertise planning and financing affordable and supportive housing. As a trainer, Jane focuses on sharing information and tools that communities can use to strengthen partnerships and build capacity to address important unmet needs. Jane incorporates into trainings the philosophy: "There are no silly questions. We are all experts and will figure it out together."