About the webinar
Level: Introductory
Designed for supportive services providers, this training covers strategies for tracking outcomes in supportive housing, including deciding which outcomes to track, tools for tracking, and using data for quality improvement. Participants will also discuss strategies for using data to advance equity in their programs.
Learner Goals
In this webinar you will:
Learn structures for tracking both qualitative and quantitative data elements

Learn strategies for embedding data quality reviews

Learn how to use data for quality improvement
Purchasing more than one or multiple courses?
Use the Shopping Cart - Select the bulk purchase button
To make a bulk purchase or to make a purchase of more than one training. Select the button. Add the training to your cart and select the quantity to purchase.
Senior Program Manager

Gabriel Schuster
Gabriel Schuster is an analyst and researcher with experience in community planning, development policy, multi-system data integration, and spatial analytics. As Senior Program Manager – Analyst for Strategy and Impact at CSH, Mr. Schuster is responsible for managing data-related projects across the organization. As trainer, he specialized in trainings that emphasize how to use data to improve program performance and advance racial equity.
Email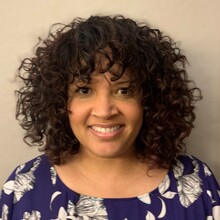 Associate Director

Ariana Saunders
Ariana Saunders is the Associate Director of the CSH Training Center. With over 15 years of experience in social services and supportive housing, she is passionate about helping providers support the behavioral health needs of their tenants and staff by facilitating trainings on Medicaid, mental health, engagement and de-escalation strategies, as well as supervision. Ariana enjoys participating in trainings that are interactive learning environments that foster innovation and problem solving.
Email