About the webinar
Introductory Level
Trauma Informed Care is the foundation for all service delivery in supportive housing. In this webinar, we will look at what it means to be trauma informed, through a cultural humility lens.
Learning Goals
In this webinar you will:
Learn how to approach service delivery from a trauma informed lens

Learn about the effects trauma has from a tenant and service provider perspective

Think about what it means to be culturally humble in promoting engagement with staff and tenants
Purchasing more than one or multiple courses?
Use the Shopping Cart - Select the button below
To make a bulk purchase or to make a purchase of more than one training. Select the button below. Add the training to your cart and select the quantity to purchase.
At the Supportive Housing Training Center, we believe that our trainings are only the beginning of the learning experience. That's why for some of our most popular trainings, we offer group rates and discussion guides so that supervisors can continue to support their team with their learning after they have taken the training. These packages provide an opportunity for teams to take the concepts they learned during training and apply them to their daily work.
Download Group Training Package Guide
Packages Include:
Webinar registration for each team member
CSH Online Supportive Housing Training Center account set up for each team member
Access to certificates for each team member
90 days access to webinar recordings
Group Discussion Guide - Includes activities and recommendations for virtual and in-person discussion to reinforce and encourage application of the learning after the webinar

Pricing options based on the number of registrations
4 - 20 $45 per person
21 - 50 $35 per person
Contact us at training@csh.org for pricing of 50 or more
Senior Program Manager

Kate Bitney
Kate Bitney is a Senior Program Manager with over nineteen years of experience in the field of homeless services and supportive housing. She is a firm believer that Trauma-Informed Care is the core of making our world a better place and especially enjoys facilitating trainings on Trauma-Informed Care, Self-Care, and De-Escalation. Kate learns something new from every group and person she works with and loves seeing the ripple effect that quality services and interactions have on individuals, organizations, and systems.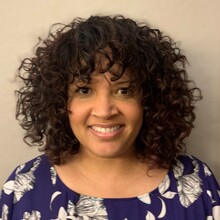 Associate Director

Ariana Saunders
Ariana Saunders is the Associate Director of the CSH Training Center. With over 15 years of experience in social services and supportive housing, she is passionate about helping providers support the behavioral health needs of their tenants and staff by facilitating trainings on Medicaid, mental health, engagement and de-escalation strategies, as well as supervision. Ariana enjoys participating in trainings that are interactive learning environments that foster innovation and problem solving.
Buy This Webinar in a Bundle and Save!
$200.00

Introduction to Essentials: Core Skills - Spring 2022

Buy Now