About the webinar
Level: Introductory
This session in the Successful Supervision: Supporting Housing and Service Providers series will provide an overview of approaches to performance management.
The training will cover why performance management is important and how to use performance management to support the professional development of your staff and provide constructive feedback to help improve performance.
Learner Goals
In this webinar you will:
Work with your team members to create staff development plans

Conduct performance reviews that are unbiased, supportive, and productive

How to constructively work with staff who are underperforming
Purchasing more than one or multiple courses?
Use the Shopping Cart - Select the bulk purchase button
To make a bulk purchase or to make a purchase of more than one training. Select the button. Add the training to your cart and select the quantity to purchase.
Lisa is the Director of the Training Center. She has 25+ years of experience working in direct services, housing, and policy. Her training specialties include supportive services, property management, leadership development, and adult learning. She believes that learning should be impactful and transformational---active learning that helps learners to build skills and the capacity to do the work they do every day.
Email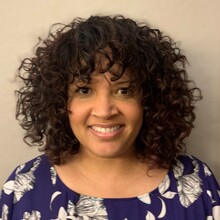 Associate Director

Ariana Saunders
Ariana Saunders is the Associate Director of the CSH Training Center. With over 15 years of experience in social services and supportive housing, she is passionate about helping providers support the behavioral health needs of their tenants and staff by facilitating trainings on Medicaid, mental health, engagement and de-escalation strategies, as well as supervision. Ariana enjoys participating in trainings that are interactive learning environments that foster innovation and problem solving.
Email