About the webinar
Level: Intermediate
Harm reduction helps case managers work with tenants to reduce risk and live safely in housing. In this webinar, we will define a harm reduction approach and provide practical strategies to apply to case manager's daily work. Participants will learn how harm reduction can help tenants manage active substance use, struggles with mental health, and other challenges that threaten housing stability.
Learning Goals
In this webinar you will:
Learn how use a harm reduction approach in engaging tenants

Learn strategies for reducing the risk from harmful behaviors such as substance use
Purchasing more than one or multiple courses?
Use the Shopping Cart - Select the button below
To make a bulk purchase or to make a purchase of more than one training. Select the button below. Add the training to your cart and select the quantity to purchase.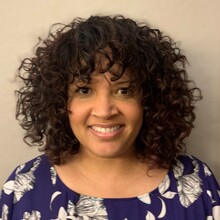 Senior Program Manager
Ariana Saunders
Ariana Saunders is a Senior Program Manager with over 15 years of experience in social services and supportive housing. She is passionate about helping providers support the behavioral health needs of their tenants and staff by facilitating trainings on Medicaid, mental health, engagement and de-escalation strategies, as well as supervision. Ariana enjoys participating in trainings that are interactive learning environments that foster innovation and problem solving.
Email
Associate Director, Ohio
Terri Power
Terri Power is the Associate Director of the CSH Ohio office. She has 13 years experience supervising supportive housing staff and over 30 years experience providing and supervising high quality services in a variety of social service settings. She has specific expertise in quality improvement policies and procedures, and Medicaid billing requirements. She loves training and coaching because she is thoroughly committed to improving skills and expanding knowledge of service providers.
Email