About the webinar
Level: Introductory
Communication, adaptability and cooperation are all essential skills for supervisors. In this webinar you will learn how to hone these essential skills. The course provides strategies for improving communication, ways to develop your personal leadership style and an exploration of the importance of self-awareness as a supervisor.
Learner Goals
In this webinar you will:
Identify and evaluate your supervision style

Improve your communication skills to communicate more effectively with your team
Purchasing more than one or multiple courses?
Use the Shopping Cart - Select the bulk purchase button
To make a bulk purchase or to make a purchase of more than one training. Select the button. Add the training to your cart and select the quantity to purchase.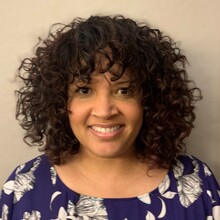 Associate Director

Ariana Saunders
Ariana Saunders is the Associate Director of the CSH Training Center. With over 15 years of experience in social services and supportive housing, she is passionate about helping providers support the behavioral health needs of their tenants and staff by facilitating trainings on Medicaid, mental health, engagement and de-escalation strategies, as well as supervision. Ariana enjoys participating in trainings that are interactive learning environments that foster innovation and problem solving.
Senior Program Manager

Chrismen Oliver
Chrismen Oliver is a Senior Program Manager for CSH where he manages the supportive housing quality work for the Los Angeles team, including the Co-LAB initiative. Chrismen brings over 12 years of experience and expertise in homeless services, property management, and housing. Through this experience he has discovered that quality customer, tenant, and employee service is best provided through a trauma-informed lens.